Atlanta Personal Injury Attorney
Pursuing Maximum Compensation for Injured Georgians & Their Families
Suffering an injury that never should have happened is one of the most frustrating and distressing things a person can face. Being hurt as a result of the careless actions or inactions of someone else is a situation that demands justice, and our firm is here to help you pursue it.
If you or a family member have been injured in Atlanta, Ross & Pines is standing by to help. Backed by many years of legal experience and a track record of results, our firm is more than qualified to handle a wide range of injury cases. You can be confident in our ability to make sure you get the compensation that you deserve for medical expenses, pain and suffering, and lost earnings. We have handled thousands of cases and conducted hundreds of jury trials on behalf of the injured and the surviving families of wrongful death victims.
For more information about your legal options, call Ross & Pines today at (888) 838-4858 to discuss your specific situation with a personal injury lawyer in Atlanta. There are NO FEES UNLESS WE WIN!
What Sets Us Apart from Other Personal Injury Law Firms in Atlanta?
Law firms often let their clients down by failing to conduct thorough investigations, failing to listen to their clients' needs, and failing to obtain maximum compensation from the insurance companies who represent the person who caused your injury. Too many firms consistently seek quick settlements in order to make easy money without expending the time and energy required to achieve the best outcome for their client.
At Ross & Pines, LLC, we see personal injury representation differently. We are not looking to make quick and easy money on your case. Instead, we are looking to make sure you are fully compensated for your injuries. We will not stop working for you until you are fully satisfied. By taking your case, our team of Atlanta personal injury attorneys is committing to be in it for the long haul.
We refuse to take shortcuts in the pursuit of each client's well-being.
We are dedicated to faithfully and tirelessly interviewing witnesses.
We investigate every aspect of a case rather than relying on the statements of outside parties.
We are creative in developing strategies for your case.
We are always prepared to take a case to trial if necessary.
Our experienced lawyers have been AV Preeminent Rated® by Martindale-Hubbell, a respected attorney-ranking service. This ranking puts us at the top of our field for professional ability and ethical principles among attorneys in the United States. We have also been repeatedly recognized as members of Georgia's Legal Elite by Georgia Trend, and included time and again in the Georgia Super Lawyers® list. On both state and national levels, our attorneys are recognized for uncompromising moral standards, results-producing legal ability, and staunch advocacy on behalf of our clients.
Injury Cases We Handle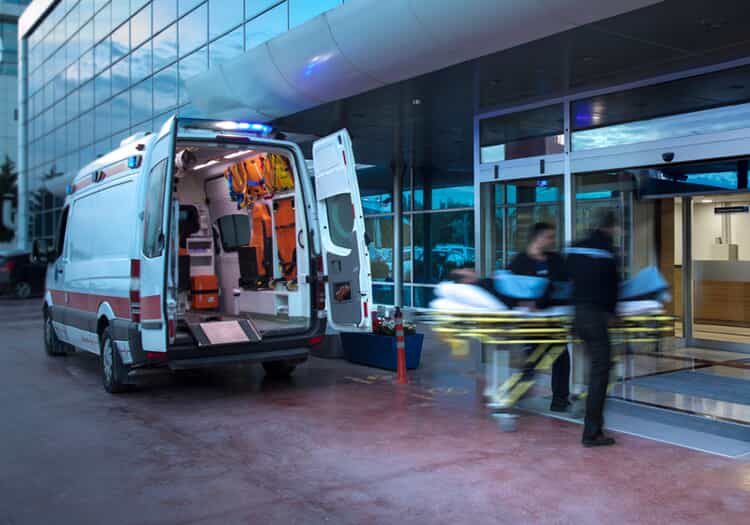 Our Atlanta personal injury attorneys have handled many cases involving the following:
The track record we have built in jury trials, and our reputation for advocating for our clients, allow us to negotiate from a position of strength and obtain proper settlements through negotiations or mediation. Insurance companies know we are ready and willing to go to trial, providing them with the incentive to negotiate in good faith.
How Do I Get Compensation for an Injury Claim in Georgia?
The first step is to seek the counsel of an experienced personal injury lawyer in Atlanta. Every personal injury claim is different, which is why we recommend hiring legal representation for your claim as soon as possible. Ross & Pines can help you navigate your personal injury claim from start to finish.
Once you've hired a personal injury attorney, your case will most likely proceed like this:
Determining Liability - Before a personal injury lawsuit can be filed it's essential to identify the party that is responsible for your injury. In a car accident, this will most likely be a negligent driver. If you fell down a broken stairway, the negligent party is most likely the property owner. However, liability is not always clear, which is why our Atlanta injury lawyers conduct a thorough investigation of every case we take on. Sometimes, there are multiple liable parties that can be held accountable for an accident.
Demand Letter - Once the liable party/parties have been identified, your attorney will send them a demand letter. The demand letter will outline the facts of the case, the losses you have suffered, and the amount of damages you are requesting. The liable party can then choose to offer a settlement that they think is fair for your injuries or they can reject your demands.
Negotiations - If the liable party is open to a settlement, your attorney can enter negotiations with them in order to obtain fair compensation that will cover your losses. Negotiation may take anywhere from a couple of weeks to a few months until you and your attorney decide that either the settlement is acceptable or you want to take the case to trial.
Trial - Most personal injury cases (about 95%) are settled outside of court. However, if you have a strong case and the other party is unwilling to meet your demands, it may be in your best interest to go to trial. That's what the Atlanta personal injury attorneys at Ross & Pines prepare every case for trial, whether that is the outcome or not. A trial can be a lengthy process, but we will fight for you every step of the way!
Types of Personal Injury Damages
Settlements in personal injury are determined by specific types of damages that are applied to your situation. Damages is a legal term referring to the compensation an injured person receives after an accident. Generally speaking, there are three categories of damages the injured party can seek compensation for: economic, non- economic, and punitive.
Together the first two are known as compensatory damages, since their main purpose is to compensate the injury victim for a specific loss. Punitive damages on the other hand, seek to punish the negligent party for their reckless behavior. As such, punitive damages are not often awarded.
Compensatory damages are awarded the most often and include:
Economic Damages: Economic damages are also known as special damages. These types of losses are measured by the amount of money that you have lost or will continue to lose as a result of your negligent accident.
Non-Economic Damages: Non-economic damages are also known as general damages. These types of losses are not as tangible as special damages and usually signify what you have endured and will continue to endure as a result of your accident. Non-economic damages can include pain and suffering, and emotional trauma.
Georgia Has a Statute of Limitations for Injury Cases — Don't Wait to File a Claim!
According to the Georgia Code section 9-3-33, the statute of limitations for personal injury cases is only two years. This means you have two years from the date of your injury to file a claim or you may lose your right to pursue compensation. Georgia does recognize some exceptions to this two-year rule, an attorney from our firm can let you know if any of them apply to your specific case.
We Prepare Every Case for Trial
Knowledge is power. Preparation is key. We begin every personal injury case with a thorough investigation, believing that it is always essential to know more than the other side.
Prior to the investigative process, we sit down with our clients for the following:
To discuss every applicable aspect of their situation
To review all pertinent details and facts that could influence the outcome of the case
To examine evidence and documentation
We take this approach because we believe every case that comes to our firm should be treated as if it is heading to court. This strategy gives us a distinct edge because it allows us to always be a step ahead of the opposing side.
We believe in outworking our opposition and in being creative in our approach to every case. For this reason, we design a strategy for every case that involves more than one course of action. In this way, we are sure to have a backup plan in the event that our first plan encounters obstacles.
If you have been hurt in an accident in the Atlanta area, contact us today for your consultation.