Atlanta Dog Bite Attorneys
Ross & Pines, LLC: 100+ Years of Collective Experience
If you or a loved one has been hurt by a dangerous dog, the lawyers at Ross & Pines, LLC can help. When you choose us to represent you, we will carefully explain your rights and the steps involved in a dog bite case. We will take the time to learn about how the dog bite or attack has had an impact on your life.
As we move through the process, we will stay by your side. We have more than 100 years of combined experience standing up for people who have been injured by dangerous dogs throughout the state of Georgia and we will fight to get you the compensation you deserve.
---
To learn more about your legal options, call our Atlanta dog bite lawyer team at (888) 838-4858! We offer free case evaluations.
---
Georgia Dog Bite Law​
According to Georgia law, a dog owner can be held liable for injuries their dog inflicts if:
The owner knew or should have known their dog would behave aggressively
The owner was being negligent in their management of the animal
The injured person did not provoke the dog​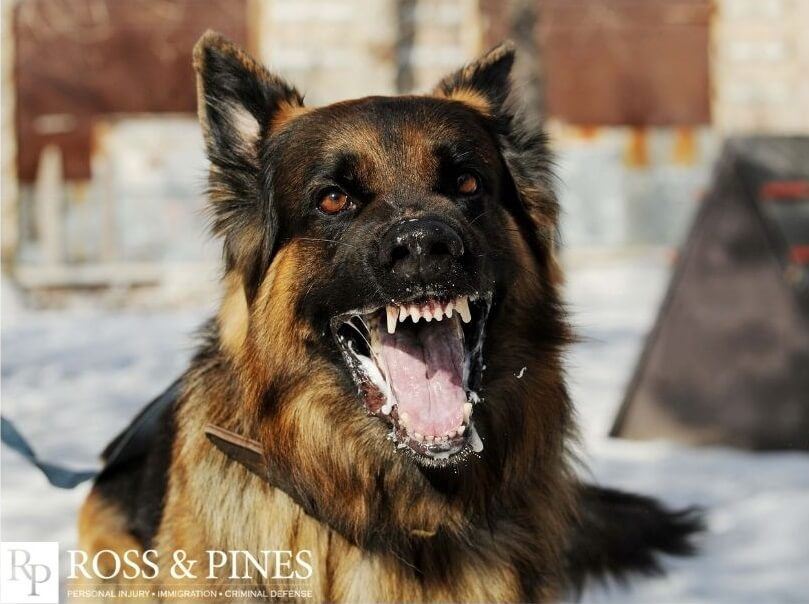 ​Dog bites can occur anywhere. Whether you were attacked on or near the dog owner's home, or at a​ store, bar, restaurant, or other business, we can help. Dog owners are responsible for keeping their dogs from biting you and businesses are responsible for keeping people safe on their property. If these duties have been neglected, we will pursue every possible avenue to get you the full compensation you deserve.
A common misconception in dog bite cases is that only big dogs - pit bulls, Rottweilers, and Doberman Pinschers, for example - can cause serious injuries. That is not true. We have handled dog bite cases in which small dogs have caused serious pain and permanent scarring. It is the dog's propensity for aggression and violence that is the real concern, not the size of the dog. This is especially true when a child is a victim. We can help you no matter what size or breed of dog attacked you.
Children Are at a Higher Risk of Injury
Children are particularly vulnerable to dog attacks. According to the Centers for Disease Control and Prevention, in 2014, over 50,000 children younger than 7 were injured by a dog bite. Children's heights mean they are more likely to be bitten in the face or neck, and they may suffer life-threatening injuries or require reconstructive plastic surgery. There are a variety of reasons for this including the fact that children usually:
Are loud
Are active
Have high-pitched voices
These factors can make some dogs agitated and more likely to attack. However, one study found that many people have a hands-off attitude toward children around dogs. Parents often tend to trust the family dog more than they would an unfamiliar one although experts recommend that young children should not be left alone with any dogs. Children may inadvertently do things such as hugging a dog or kissing one on the face that might result in the animal reacting in an unpredictable way.
Unlike other states that impose strict liability on the owner of a dog that injures another. Georgia's dog bite law is a bit more complicated. Questions will arise as to whether the dog had previously exhibited vicious propensities. As a result, the parents of a child who has been injured by a dog belonging to another owner may want to meet with a personal injury attorney to discuss their case.
Tips to Prevent a Dog Bite
Experts also say that merely supervising children is not sufficient since they can also be bitten when adults are present. Fortunately, there are things that can be done to help reduce the risk of this occurring. The first is to teach a child to let the dog smell his or her hand before trying to pet it. Second, teach the child to avoid petting the dog on the top of the head. Instead, they should pet it under the chin. In addition, children should not back a dog into the corner, lunge at it, or put their faces near the dog.
Teaching kids to identify the signs of a dog that is not comfortable is also a good idea. One sign is if it is yawing and licking its lips. A slowly wagging or erect tail could also be an indicator, as is a tense body. It is important for adults to learn to recognize the body language of dogs to gauge whether the dog is becoming agitated and might bite. Dog owners are also encouraged to seek out a training specialist if their pet begins showing aggression.
How Can A Dog Bite Attorney In Atlanta Help Me?
Here are some of the top ways that a dog bite attorney will be able to help you or a loved one:
A dog bite attorney will have the expertise to navigate state and local laws pertaining to dog bites.
They can help you determine if the owner of the dog is liable for your injuries.
A dog bite lawyer can assist with negotiating a settlement that covers medical expenses, lost wages, and pain and suffering.
They can gather evidence such as witness statements and medical records to support your case.
A dog bite attorney will handle all communication and negotiations with insurance companies on your behalf.
In cases where a fair settlement cannot be reached, a dog bite lawyer can represent you in court proceedings.
Overall, hiring a dog bite attorney can ensure that you receive proper compensation for your injuries and hold the responsible party accountable. Contact our dog bite lawyers in Atlanta today to schedule a free consultation and to learn more about how we can help.
Let Our Dog Bite Lawyers Pursue Compensation on Your Behalf!
We are experienced trial attorneys. When we handle a personal injury case related to a dog bite, we make sure we prepare the case from the outset with the strength to go to court if the opposition is unwilling to provide full compensation for the injuries you suffered. That preparation involves thorough research and knowledge of the State, County, and Municipal leash and dog laws. It also involves conducting a thorough investigation, gathering critical evidence, interviewing potential witnesses, and finding other people who have been bitten by the dog.
---
If you have been injured and you are seeking representation, contact Ross & Pines, LLC today for a free, no-obligation consultation!
---
MARKS OF FOCUS, PASSION & CARE
Top 100 Trial Lawyers by the National Trial Lawyers

An invitation-only group of trial attorneys, who have shown excellence in either civil plaintiff or criminal defense cases that reached trial.

Legal Superstars by Newsweek

The popular publication Newsweek chooses some of the nation's leading legal minds based on internal reviews and ratings from the people who they have represented in a variety of cases.

Lead Counsel Rated

A badge given to attorneys who treat clients with respect, stay communicative during cases, uphold professional ethics, and much more.

Super Lawyers

Following a patented multistep selection process, only 5% of all practicing attorneys in each state can be named as a Super Lawyers® member each year.

Expertise: Best DUI Lawyers in Atlanta

Best DUI Lawyers in Atlanta 2019

AV Peer Review Rated by Martindale-Hubbell

Martindale-Hubbell® is considered by many to be the most respected organization that rates and reviews lawyers. AV® is its highest possible rating.

10.0 Superb Rating by Avvo

Avvo rates legal professionals in all fields and in all states, scaling 1 to 10. Only experienced attorneys who have proven their mettle can earn a 10 "Superb" rating.

Rated by Super Lawyers

Outstanding attorneys who have been reviewed by Super Lawyers® and its internal team will be granted this badge of professional accomplishment.

Rated by Super Lawyers

Super Lawyers® grants its rating badge to attorneys who have been extensively reviewed by the organization's internal team and deemed outstanding.

Avvo Top Contributor 2019

On Avvo's forums, attorneys can share their insight, knowledge, and experience with potential clients in need of answers. Top contributors are given this badge.

Top Contributor by Avvo

Attorneys who regularly contribute to Avvo forums and share their knowledge with potential clients can be granted this award.

5-Star Rated on Avvo

Clients can rate an attorney on Avvo after retaining their services for a legal case. The most outstanding will average a 5-star rating.

Clients' Choice Award 2018 by Avvo

Real clients can share positive feedback with Avvo after hiring an attorney. Legal professionals who are often highly praised can win this award for a given year.

Clients' Choice Award 2017 by Avvo

Real clients can share positive feedback with Avvo after hiring an attorney. Legal professionals who are often highly praised can win this award for a given year.

5-Star Rated on Avvo

Clients can rate an attorney on Avvo after retaining their services for a legal case. The most outstanding will average a 5-star rating.

10.0 Top Attorney Rating by Avvo

10.0 Top Attorney Rating by Avvo

Super Lawyers Top 100

Super Lawyers 10 Years Experience
REAL STORIES
From Real People
"Such a great law firm!"

We are very happy with their services definitely would recommend.

- Erendida

"The ultimate professional."

I could not recommend Tracy Dorfman any higher, She was meticulous in her preparation for my day in court, The ultimate ...

- Niall

"Wonderful experience."

I would recommend [Ross & Pines] to anyone who wants their help.

- Scott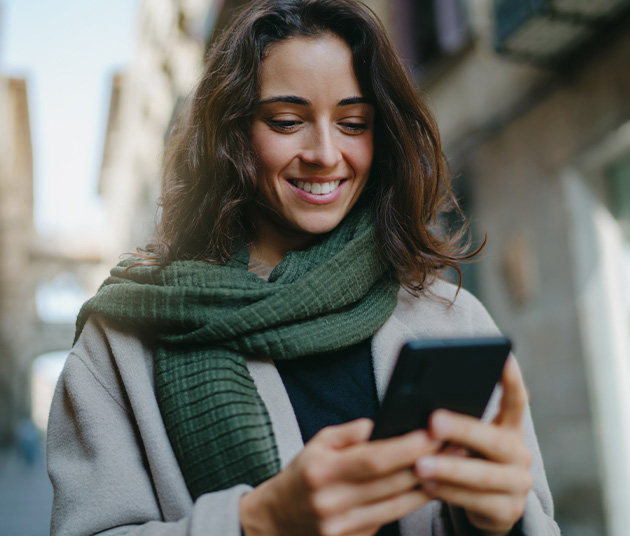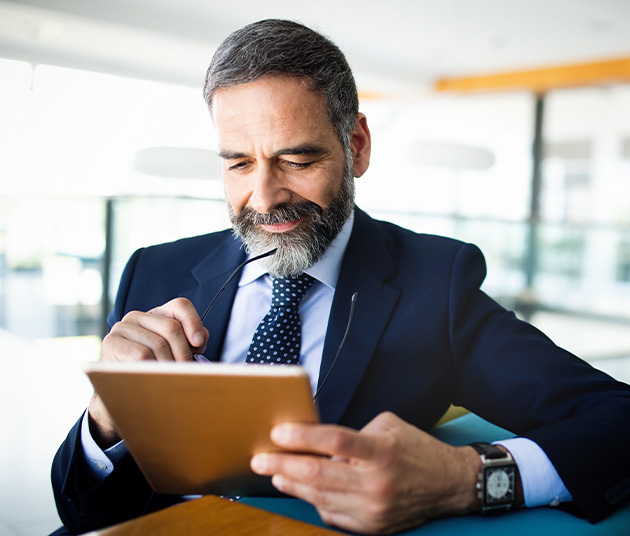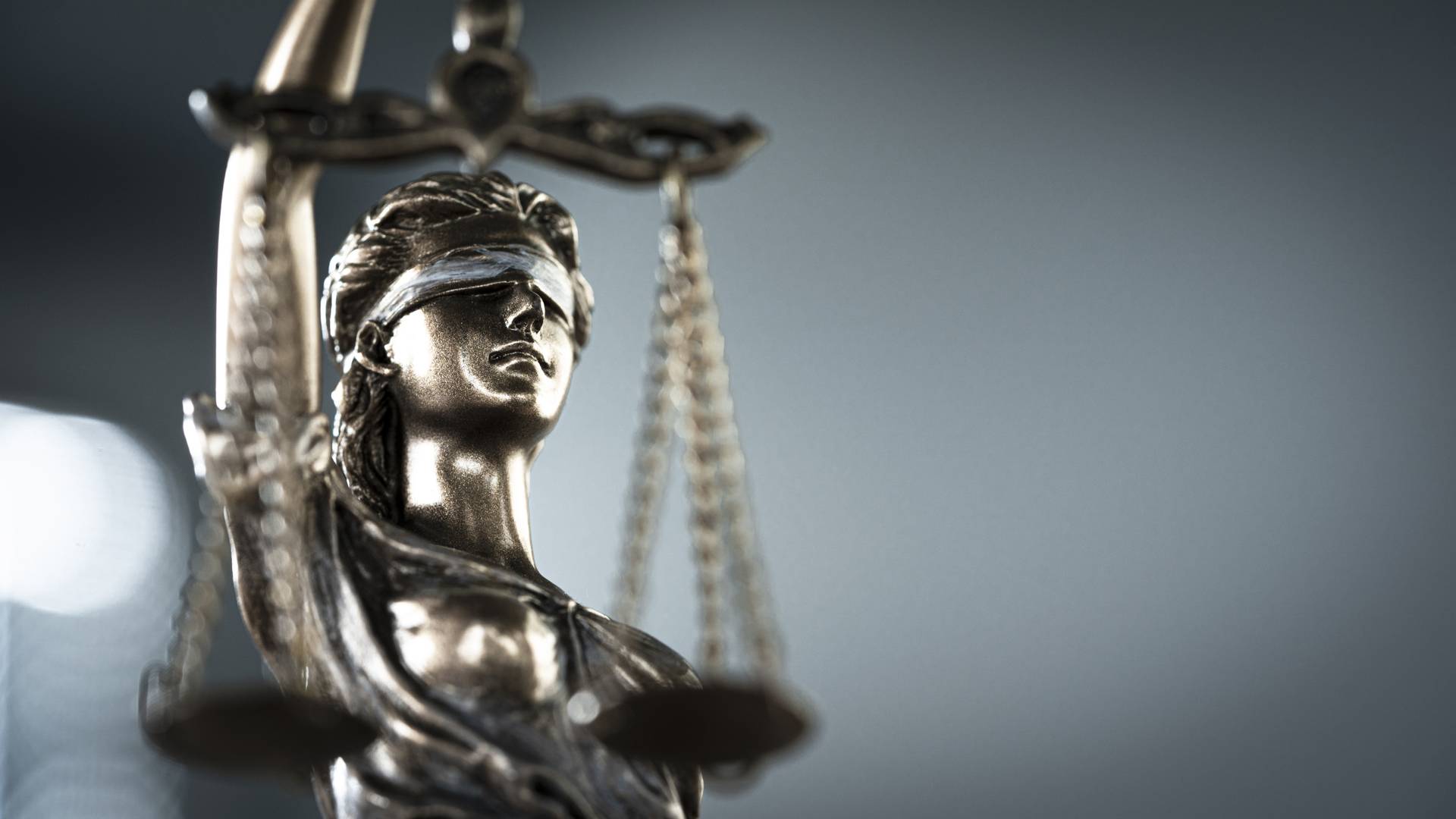 Committed To Providing Personalized Care & Attention To Our Clients