Atlanta Car Accident Lawyer
Car Accident Attorneys in Atlanta
You Get Better. We'll Deal With the Insurance Company.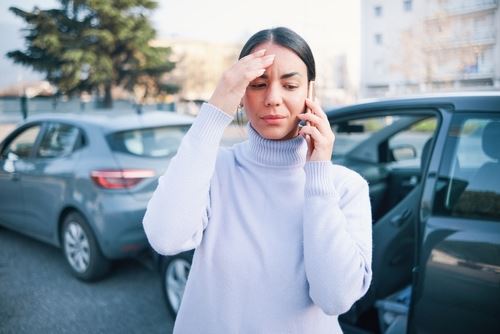 Every day, countless people get in their cars to go to work, school or elsewhere. Too many of them drive too fast, drive while under the influence of alcohol and/or drugs, talk on their cell phones or send and read text messages, eat and put on makeup, or simply do not pay attention. These are acts of negligence that put you in danger.
If you have suffered a serious brain injury, spine injury or any other catastrophic injury, or have lost a loved one in an accident, we're here to help. Our team of car accident attorneys at Ross & Pines, LLC can fight to make sure you are fully compensated for your medical bills, pain and suffering, lost wages, and other losses. With more than 100 years of combined experience, our Atlanta car accident lawyers has the knowledge and skill to help you. We are trial lawyers who are committed to helping you recover all of the money you deserve to compensate you for your injuries.
---
Contact our firm to make sure you are fully compensated for your injuries. Call (888) 838-4858for a free case evaluation!
---
Why You Should Call a Car Accident Attorney Right Away
After you have received all emergency medical treatment, contact Ross & Pines, LLC to discuss the facts of your accident case in detail. In the event of serious injuries or wrongful death, an insurance company may simply try to pay you a small settlement for your loss, instead of the full amount that you deserve.
Do not wait until after you have spoken to an insurance company. Insurance companies are not looking out for your best interests. Instead, they are looking to pay you as little money as possible to go away. That is why you should never discuss the extent of your injuries with the other driver's insurance company.
If the insurance companies treated you fairly, you would not need a lawyer. But insurance companies do not treat people fairly and sometimes, it takes a fight to get them to do what they know is right.
Establishing Negligence in a Car Accident Case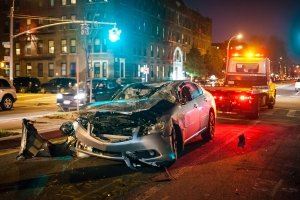 It is important that after an accident, you work to establish negligence. Determining who is actually at fault for an accident can make all the difference in your case. With the assistance of an Atlanta car accident attorney from Ross & Pines, LLC, you can take the next steps to hold the person who caused your injuries responsible for their actions. When you retain the representation of our firm, our team can look at your entire situation and gather as much evidence as possible to help establish negligence.
In order to help bring the wrongful party to justice, the following will be compiled:
Police reports
Incident reports
Video evidence
Accident statistics
Medical records
Witness statements
Expert insight
Establishing negligence is vital to ensuring that an insurance company does not try to under-compensate you or deny you coverage due to the actions of the person who caused your injuries. Insurance companies are businesses committed to maximizing their own profits and adjusters often deny, devalue, or delay claims that are submitted to their company.
Recovering The Money That You Deserve
We know the value of conducting a thorough investigation, especially when the person who injured you is unwilling to admit that it was his or her fault you were injured. Once we obtain all necessary evidence to prove negligence, we will use it to build your case and recover the money that you deserve.
With a car accident claim, you can pursue the following types of damages:
Medical treatment, surgery, hospital bills, etc
Repair to your vehicle and other property
Lost wages from missed time at work
Long term care for serious/permanent injuries
Pain and suffering/mental anguish
While our first step is to pursue a fair settlement, we know that insurance companies are not always willing to provide you with the full compensation you deserve. When they do not, we will be ready to take your case to the next level. We know what to do to get you the results you are looking for and the full compensation that you deserve.
What Happens If I Share Fault for My Accident?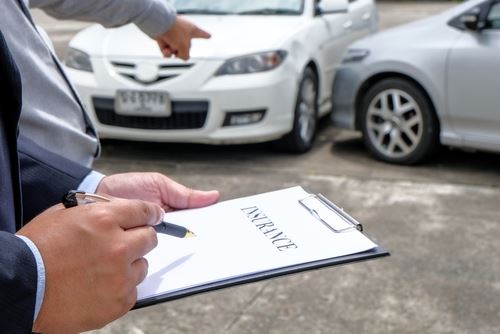 Georgia is a "fault state" when it comes to car accident cases. This means that the party responsible for an accident pays damages, usually through an insurance carrier. Most accidents, however, are often caused by more than one party. Oftentimes even the injured party is found partly responsible for an accident. In these cases, Georgia follows a "comparative fault" rule. This means that an injured party is eligible to file a claim even if they are partially at fault as long as the other party is more at fault.
In a comparative fault claim the percentage of responsibility a defendant is found to bear will also be deducted from their overall compensation awarded to them. For example, if you are found to be 15% at fault for the accident that caused your injuries your total compensation awarded to you by the court will also be reduced by 15%. Car accident law in Georgia can be complex and confusing. Our team of Atlanta car accident attorneys will guide you through your claim while fighting for the maximum amount of compensation you deserve.
Can I File A Car Accident Claim After Insurance Pays?
Since most insurance settlements state specifically that the amount laid out in the agreement will be the only compensation paid, once you agree to a settlement amount it's usually difficult to recover any more compensation. If you have already signed an agreement, you may still have options. Call our firm today to learn how we can help you and what next steps you can take.
What Should I Do After a Car Accident in Atlanta?
If you were involved in a car accident there are a few important steps you can take to help ensure that you and other drivers are kept safe. Following these important steps can also provide you an advantage should you pursue legal action against the person who caused your injuries. If you or a loved one is injured in a car crash, you should always work with an experienced car accident attorney in Atlanta.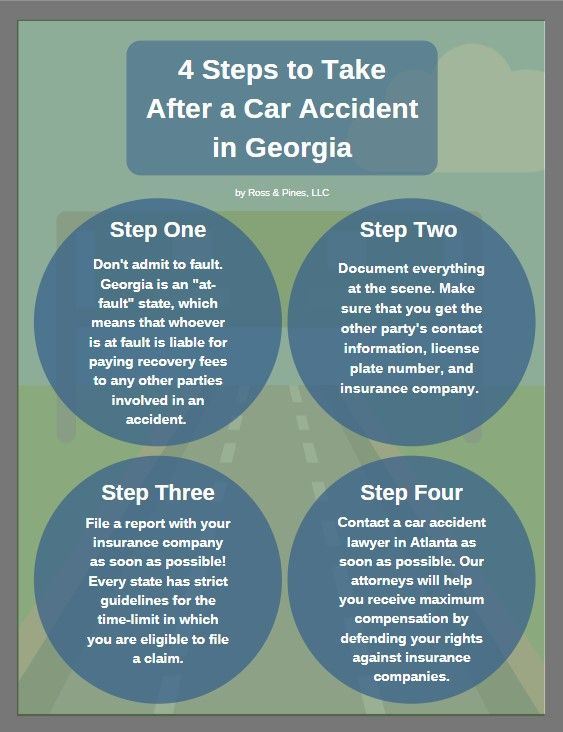 Follow these 4 steps to take after a car accident in Georgia:
Step One: Don't admit to fault. Georgia is an "at-fault" state, which means that whoever is at fault is liable for paying recovery fees to any other parties involved in an accident. Even if you think that you are the one who made the mistake, reserve your comments until you speak with your insurance company directly.
Step Two: Document everything at the scene. Make sure that you get the other party's contact information, license plate number, and insurance company. Additionally, if there were any witnesses at the scene, collect their contact information, as well.
Step Three: File a report with your insurance company as soon as possible! Every state has strict guidelines for the time-limit in which you are eligible to file a claim. Contact your insurance company as soon as you can to ensure that you are within the required time limit.
Step Four: Contact a car accident lawyer in Atlanta as soon as possible. Insurance companies are aggressive and filing an injury claim due to negligence is a complicated process. Our attorneys will help you receive maximum compensation by doing everything in our power to defend your rights against insurance companies.
If you have questions about how to file a car accident claim in Georgia, contact our attorneys and receive a free consultation to discuss your case. We will defend your rights and walk alongside you through this difficult time!
Why You Should Call Ross & Pines Right Away!
If you have been injured in an accident, it is important that you obtain the representation of Ross & Pines, LLC as soon as possible so that we can begin our investigation. At our firm, we are proud to have over 100 years of combined legal experience to provide to our clients. We know what to look for in each case to help provide you with the best possible resolution to your problems. To provide you with the best possible advantage, we will diligently prepare your case for trial from the very start. Even if your case never sees a courtroom, no stone will be left unturned. We believe that in order to serve our clients to the best of our advantage, we must be creative. We design a strategy for each case with more than one course of action in case we meet with obstacles along the way.
Our reputation with opposing counsel, prosecutors, police officers, insurance companies, and judges precedes us. They all know that each client represented by our firm has a unique advantage because we will not give up until justice is served. We will never back down in our fight for you. Instead, we will be steady in our goal to make sure you are fully compensated and we will adjust our strategy as the case evolves in order to reach that goal.
Get Started with a Free Consultation!
Personal care is a highlight of the service that is provided by Ross & Pines, LLC. One of the first steps we take is to sit down with you and listen to what you have to say. We understand that each of our clients has different needs. We want to know what yours are so that we can effectively develop the right strategy for your case. The legal strategy we design will be built specifically for your personal injury case and your unique needs. If you or a loved one has been involved in a motor vehicle crash, get help from our car accident attorneys in Atlanta.
---
Contact Ross & Pines, LLC today to get started! If we don't recover money for you, you won't owe us any legal fees.
---
MARKS OF FOCUS, PASSION & CARE
Top 100 Trial Lawyers by the National Trial Lawyers

An invitation-only group of trial attorneys, who have shown excellence in either civil plaintiff or criminal defense cases that reached trial.

Legal Superstars by Newsweek

The popular publication Newsweek chooses some of the nation's leading legal minds based on internal reviews and ratings from the people who they have represented in a variety of cases.

Lead Counsel Rated

A badge given to attorneys who treat clients with respect, stay communicative during cases, uphold professional ethics, and much more.

Super Lawyers

Following a patented multistep selection process, only 5% of all practicing attorneys in each state can be named as a Super Lawyers® member each year.

Expertise: Best DUI Lawyers in Atlanta

Best DUI Lawyers in Atlanta 2019

AV Peer Review Rated by Martindale-Hubbell

Martindale-Hubbell® is considered by many to be the most respected organization that rates and reviews lawyers. AV® is its highest possible rating.

10.0 Superb Rating by Avvo

Avvo rates legal professionals in all fields and in all states, scaling 1 to 10. Only experienced attorneys who have proven their mettle can earn a 10 "Superb" rating.

Rated by Super Lawyers

Outstanding attorneys who have been reviewed by Super Lawyers® and its internal team will be granted this badge of professional accomplishment.

Rated by Super Lawyers

Super Lawyers® grants its rating badge to attorneys who have been extensively reviewed by the organization's internal team and deemed outstanding.

Avvo Top Contributor 2019

On Avvo's forums, attorneys can share their insight, knowledge, and experience with potential clients in need of answers. Top contributors are given this badge.

Top Contributor by Avvo

Attorneys who regularly contribute to Avvo forums and share their knowledge with potential clients can be granted this award.

5-Star Rated on Avvo

Clients can rate an attorney on Avvo after retaining their services for a legal case. The most outstanding will average a 5-star rating.

Clients' Choice Award 2018 by Avvo

Real clients can share positive feedback with Avvo after hiring an attorney. Legal professionals who are often highly praised can win this award for a given year.

Clients' Choice Award 2017 by Avvo

Real clients can share positive feedback with Avvo after hiring an attorney. Legal professionals who are often highly praised can win this award for a given year.

5-Star Rated on Avvo

Clients can rate an attorney on Avvo after retaining their services for a legal case. The most outstanding will average a 5-star rating.

10.0 Top Attorney Rating by Avvo

10.0 Top Attorney Rating by Avvo

Super Lawyers Top 100

Super Lawyers 10 Years Experience
REAL STORIES
From Real People
"Very professional and definitely a winning organization."

Noah Pines is very precise and cares for his clients.

- Ayo

"Such a great law firm!"

We are very happy with their services definitely would recommend.

- Erendida

"Always speaking the truth and not just trying to make a payday like others."

From the beginning to the end. And all the bumps along the way. Lawyers Emily and Carlos @ Ross and Pines LLC were the best lawyers

- Cristian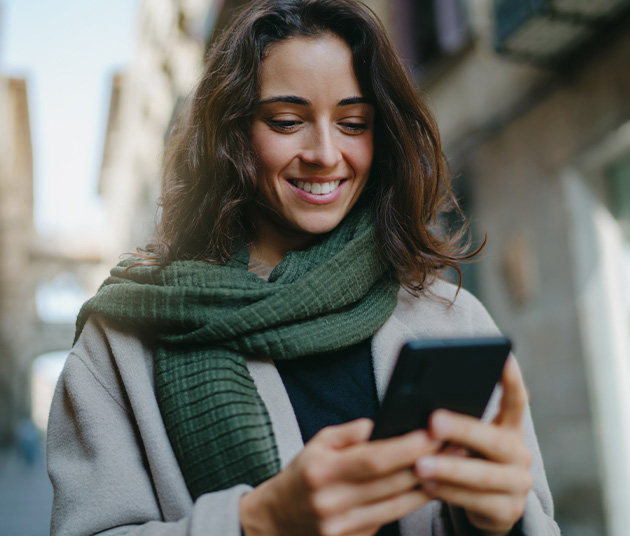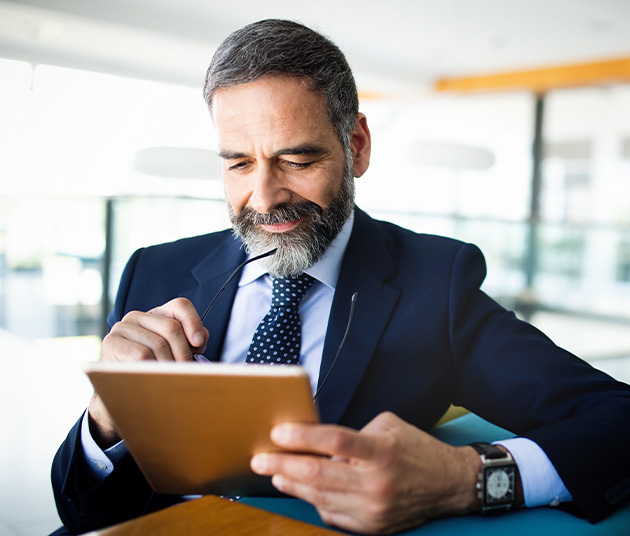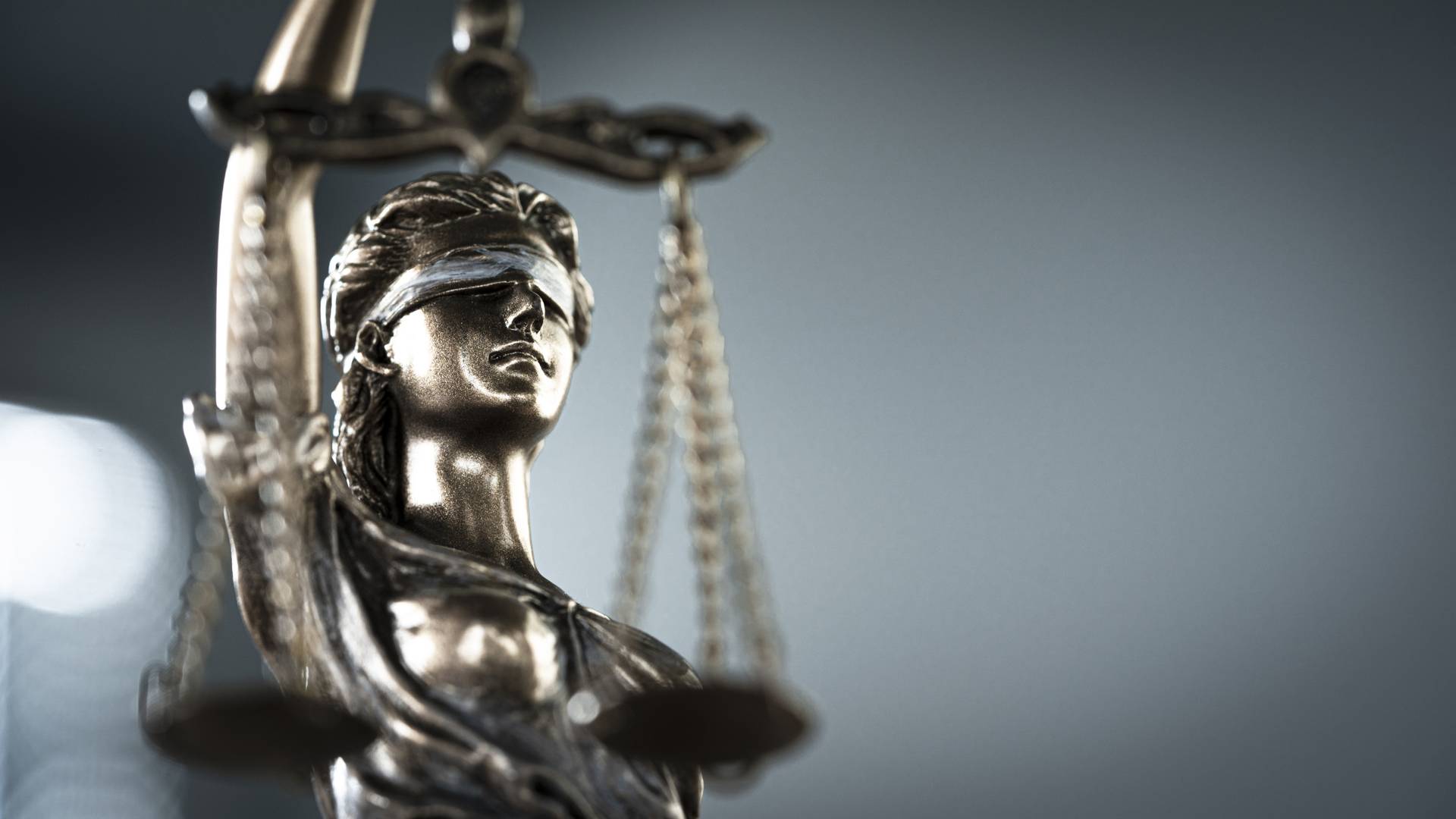 Committed To Providing Personalized Care & Attention To Our Clients