Atlanta Truck Accident Lawyers
Pursue Just Compensation with Ross & Pines, LLC
The sheer size of trucks makes them imposing vehicles. It also makes drivers of smaller cars vulnerable to serious personal injury or wrongful death in the event of an accident. Truck drivers have strict guidelines they must follow in order to prevent accidents. Unfortunately, those guidelines are often ignored in order for the trucking companies to maximize their profits at your expense.
At Ross & Pines, LLC, our Atlanta truck accident attorney team is committed to holding negligent truck drivers accountable for their actions and to help you recover full compensation for your injuries. We are also committed to holding trucking companies responsible when they hire truck drivers who have bad driving records, prior convictions for DUI or other criminal convictions. With more than a century of combined experience, our firm can handle whatever you face, regardless of how big the case may be.
Contact Ross & Pines, LLC for a free case evaluation today! We will not let big trucking companies take advantage of you.
Common Causes of Truck Accidents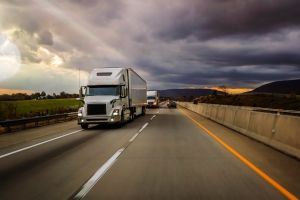 When a tractor-trailer or truck causes an accident, you can be certain that the trucking company will go to work immediately to build a case in its defense. It will put all its resources to use protecting its interests and assets. In fact, trucking companies often send insurance adjusters out to the scene of the accident to talk to you before you have the opportunity to seek medical treatment and consult a lawyer.
Tight deadlines and quotas often lead to the following safety failures:
Improper loading
Failure to secure loads
Poor truck maintenance
Driving too many hours
Driving too fast
Adjusters will often try to minimize their driver's responsibility for causing your injuries and the seriousness of your injuries. You have the right to protect your interests and well-being. If you or a loved one has been in a tractor-trailer crash, Ross & Pines, LLC can help.
Who is Liable After a Truck Accident?
The party most often held liable for a truck accident is the trucking company since these companies are often caught expecting their drivers to break trucking regulations in an effort to save time or money. There are times when the truck driver is held liable, especially if the accident was directly caused by their negligence, such as driving while under the influence of drugs or alcohol. Although more usual, there are other parties that can be found liable such as a truck manufacturer or cargo loading team. Ross & Pines, LLC is experienced in investigating truck accident claims and is ready to help you today.
Call
(888) 838-4858

to Speak with an Experienced Truck Accident Attorney!

Our lawyers at Ross & Pines, LLC are experienced trial lawyers who are respected for our case preparation and courtroom abilities. We will use that experience to get you the maximum compensation you deserve. We will conduct our own investigation, interview potential witnesses and hire expert witnesses to make sure that your rights and interests are not only protected but also aggressively fought for.

Don't wait to get help today. Call our firm to schedule a free, no-obligation consultation.